I am happy to report that a few of the projects on my to do list were completed, or nearly completed, today. Here's the first of several new items that I am sewing for my daughter from our latest pattern collection. Speaking of new patterns, I wanted to mention that we are very close to opening up the shop for pre-orders. Fingers crossed for this Friday!!
This Raven Hoodie features a 2009 Echino print on linen/cotton. For those of you not familiar with this fabric (though I am sure most of you are), it has a lot of striking colors and distinct design elements to it. It is also the perfect fabric to pair with the Raven Hoodie because the Hoodie has such clean lines--it doesn't compete with the fabric. Here's what the fabric panel looks like in whole: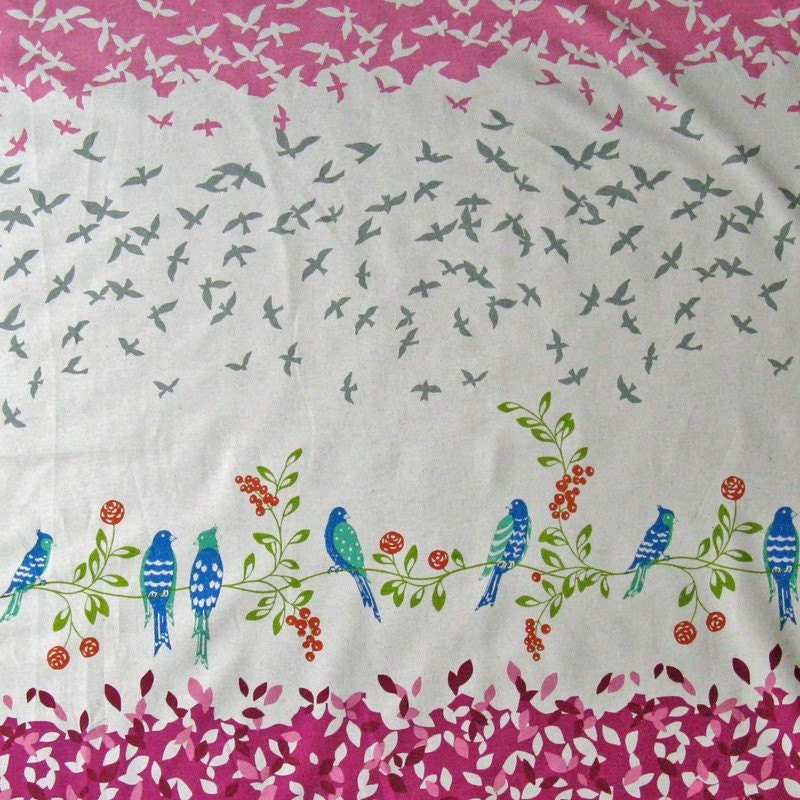 When I bought this fabric on sale, I had no specific plan for it in mind. In my typical fashion, I purchased only 1 yard of it and, of course, I needed about a quarter more for this project. So, channelling Tim Gunn, I made it work. In most cases, a yard would have been just fine for the size 3T, but this is quirky fabric. I really had to think through the layout carefully to capture all of the elements just right. So what you don't see in this version is a stealth seam running under the belt on the back piece where I pieced together the fabric. Clever, eh? Good thing the Hoodie is completely lined!
I have another look planned to show you tomorrow.
Happy Sewing!
~Erin